Find out what options you have for reducing and even eliminating the appearance of scars.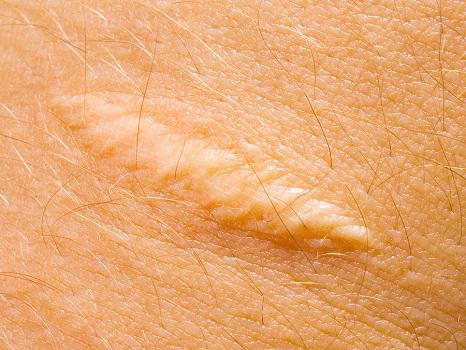 While some people believe that their scars are a badge of honor or tell a great story, there are others who aren't as happy with their scars. Whether you had a terrible accident or suffer from embarrassing acne scars, at Santa Monica Dermatology Group, your dermatologist in Santa Monica has the best tools and techniques to treat your scars and improve the appearance of your skin. Find out what options are available to you:
Creams or Gels
In the case of small, superficial scars caused by an injury, sometimes all that's needed is an over-the-counter or prescription cream. Sometimes after cosmetic surgery, there is a slight scar, which could be improved by using scar ointment regularly. Sometimes these creams contain steroids or antihistamines to help reduce the appearance of your scar. If you have more severe scarring caused by acne or other issues then talk to our Santa Monica Dermatology Group skin doctors about whether these simple products will work for you.
Injections
If you have scars that are raised, such as keloid scars, then getting steroid injections could lessen their appearance. Sometimes injections are also used in conjunction with other treatment options like creams, or it might be used on its own.
Laser Treatment
Sometimes laser skin resurfacing offers amazing results for those dealing with scars caused by acne. The laser is directed over the skin to remove the outermost surface and to stimulate the growth of collagen to improve skin's tightness and elasticity. As a result, the skin that heals is smoother and the scars are greatly reduced. There are several types of laser treatments from which to choose to treat scarring so be sure to ask your cosmetic dermatologist for advice.
Surgery
If you are dealing with deep scars there are several kinds of treatments available. While some procedures like dermabrasion may work, we may also recommend skin grafting or scar removal. For patients with burn scars, skin grafting is a popular treatment option. By removing healthy skin from other areas of the body and stitching it over the scar tissue we can improve the appearance of your skin. If scaring is so severe that it affects how certain muscles function surgery can also be used to repair this issue and restore function.
If you are tired of feeling self-conscious about your scar then it's time you talked to your Santa Monica Dermatology Group dermatologist about scar removal options. Through an evaluation, we can determine which treatment will best meet your needs.